Changed download URLs for phar version


Please note that the download of the phar version of n98-magerun from github is now deprecated.
We created a new file hub to deliver phar files of each version.
The new website will provide nightly builds of the development version.
Our goal is to remove the phar to reduce the repository size (i.e. for a faster composer installation) file from main repository in the next half year.
If n98-magerun is used in any automatization you should replace the download url to the new one.
Old URL
https://raw.githubusercontent.com/netz98/n98-magerun/master/n98-magerun.phar
New URL
http://files.magerun.net/n98-magerun-latest.phar
Download Hub
If you visit the new download page http://files.magerun.net you will see a list of links to the generated phar files.
The new site lists version of n98-magerun for Magento 1 and n98-magerun2 for Magento 2 on the same page.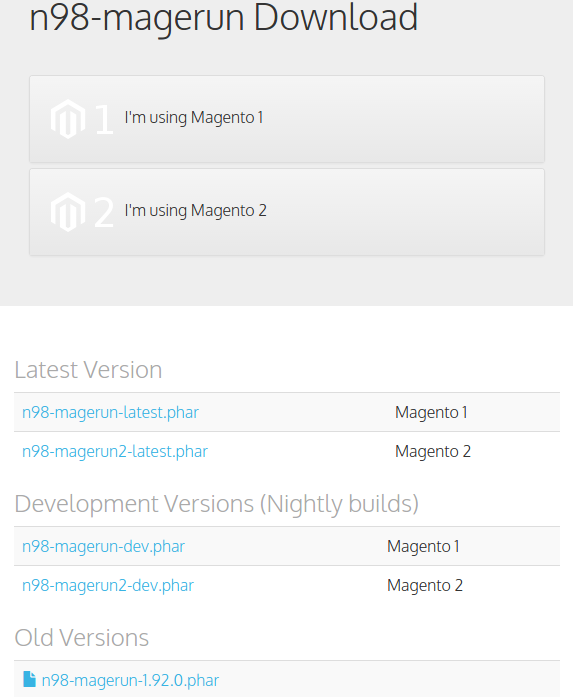 The new phar file creation service will give us more speed to provide new versions of n98-magerun and n98-magerun2.
We hope you like the new service.