This article is part of a series covering 3rd party n98-magerun modules/extensions.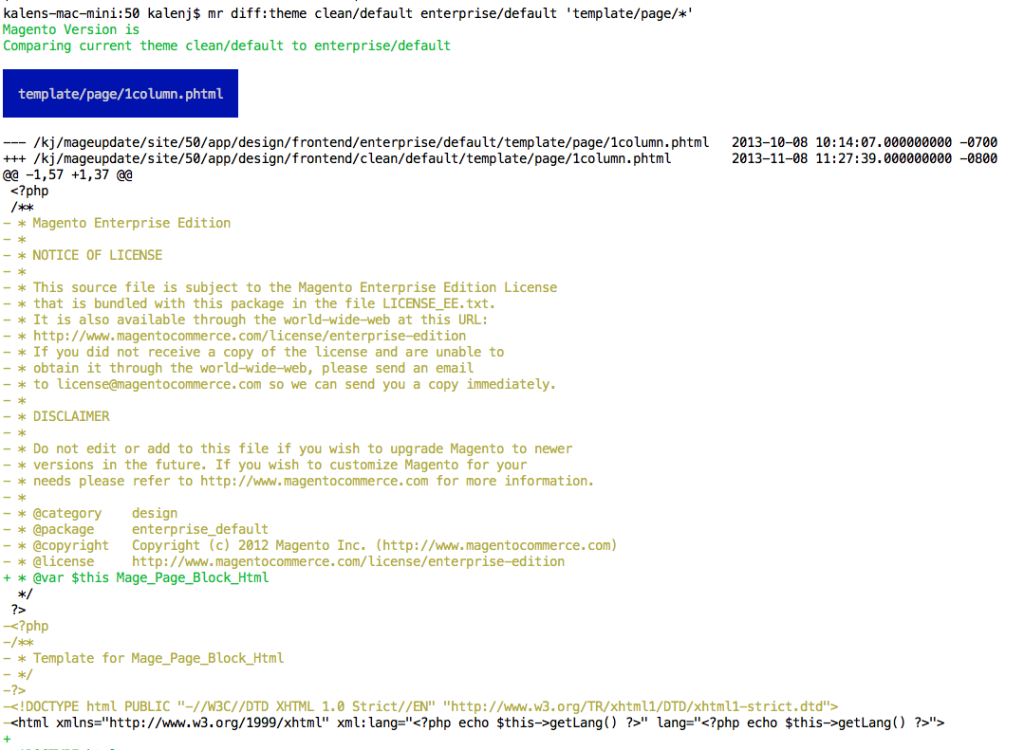 Same functionality for theme files:
$> n98-magerun.phar diff:theme customtheme/default default/default

See what customizations have been made in your custom theme against the base theme.
Grab mailchimp unsubscribes
Grab all of the mailchimp unsubscribes to your primary list
$> n98-magerun.phar mailchimp:unsubscribe:list

If you're using Ebizmarts_MageMonkey to manage your Mailchimp integration, this will allow you to grab a list of all of the unsubscribed emails to your primary list.
The main purpose for doing this is if you need to import these unsubscribes somewhere. The routine will dispatch an event mailchimp_list_unsubscribe_discovered which you can observe in order to handle them.
Uninstall a module
ninstall a module by deleting all the module's files and removing database tables.
$> n98-magerun.phar dev:module:remove Acme_Module

NOTE: This is not fully baked yet, at the moment it just deletes the main module config file and the code directory. Pretty trivial, but I'm going to add in database tables, layout files, template files, etc.
Generate gift card codes
The missing tool to generate EE gift card codes!
$> n98-magerun.phar giftcard:generate-codes --prefix=SWEET-DISCOUNTS-